DESCRIPTION & DETAILS
Developed by back pain specialists, the Air Traction Brace is unlike any other support or back pain belt because it provides both traction and decompression therapies.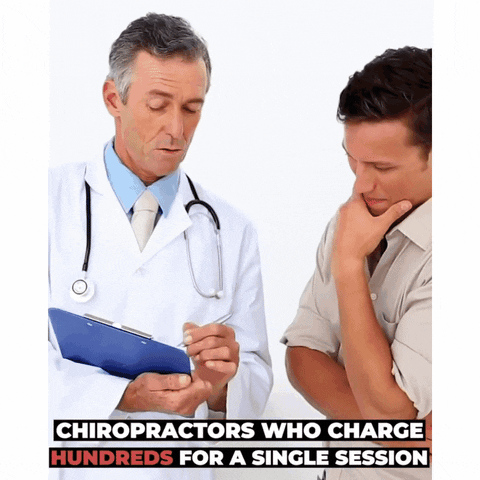 Specification:
Outer layer: PU(Polyurethane)

Inner Iayer: Cotton 

Inner layer of air inflation: TPU (special soft material) 

Length of Traction Belt 43.3 inch 

Length of Extension Belt 7.8 inch

Width Before Inflation 5.1 inch 

Width After Inflation 7.9 inch 

Waist size: 29-48 inches (73cm - 122 cm)
Decompression Therapy Relieves the Pain:
✅Hyperplasia of lumbar vertebra.
✅Long time driving or sitting.
✅Scoliosis and spondylolisthesis.
✅Low back pain caused by obesity.
✅Chronic and acute back pain.
✅Prolapsed lumbar intervertebral discs.
✅ Degenerative, herniated or bulging discs.
✅Scoliosis, Spinal stenosis.
✅Trouble sleeping and heavy job.
✅Sore back from child and elderly care.
✅Abnormal function of small joints of the lumbar vertebra.
Benefits:
✅Strengthen back and core.
✅Stretch tight lower back muscles.
✅Relieve lower back pain and stiffness.
✅Improve nutrient flow on your spine.
✅The belt transfers the weight off your spine.
✅Lift upper body weight off lower back.
✅Reduce pain and pressure on pinched nerves.
✅Decompress lower back joints and spinal discs.
✅Stabilize lower back and improve posture.
✅Decompress the spine allowing for discs to return to normal.
✅Help relieve pressure off pinched nerves.
Package Included:

Notes:
1. This belt cannot be immersed into water to wash it. 
2. Please measure your waistline to ensure that your belt size is correct. 
SHIPPING & DELIVERY
        Due to high demand please allow 5-15 days for your order to be delivered to your address (This applies to all United States and United Kingdom orders).
        All other countries worldwide typically take 5-20 days. We apologize for any inconvenience this may cause you; however, we are 100% certain that you will enjoy your shopping upon delivery!
        Thank you for being one of our valued customers.
GUARANTEED SAFE CHECKOUT