Description
The double-wheel single rebound abdominal wheel is a piece of fitness equipment designed to help strengthen the abdominal muscles. It consists of two wheels connected by a single axle, with handles on either side for the user to grip onto. The rebound feature refers to the fact that the wheels have a slight bounce or recoil to them, which provides an additional challenge for the user to stabilize their core muscles during the exercise.
Feature:
1. Suitable for Everyone: Our roller can automatically rebound and intelligently brake, automatically brake, and anti-skid. Therefore, it is suitable for all fitness levels from beginners to advanced.
2. Function: Muti-layer material is used for noise reduction, and the internal silencing chamber is designed with strong spring rebound. Symmetrical design, multi-layer materials, thickened load-bearing structure, more comfortable movement.
3. Exercise the Whole Body: The abdominal muscle wheel design enhances the strength and clarity of the abdominal muscles, back, arms, chest and shoulder muscles. It also helps to burn calories and build a better body.
4. Easy to Carry: Small and easy to carry, very suitable for family, gym or office use! You can exercise anytime and anywhere to improve your fitness efficiency.
5. Satisfaction Guarantee: We strive to provide each customer with the highest standard of customer service to ensure you have a pleasant shopping experience. If you have any issues, inquiries or need assistance, please feel free to contact us directly.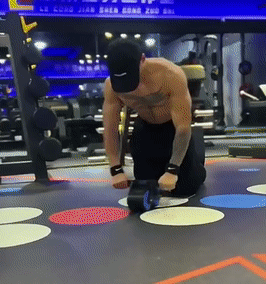 To use the double-wheel single rebound abdominal wheel, the user starts in a kneeling position with their hands gripping the handles and the wheels on the ground in front of them. From there, they roll the wheel forward by extending their arms and keeping their core muscles engaged, then roll the wheel back to the starting position by pulling back with their arms and engaging their core muscles again. This motion targets the muscles of the abs, as well as the back and shoulders to a lesser extent.
As with any exercise equipment, it's important to use proper form and start with a level of resistance that is appropriate for your fitness level. It's also a good idea to consult with a fitness professional or doctor before starting any new exercise program.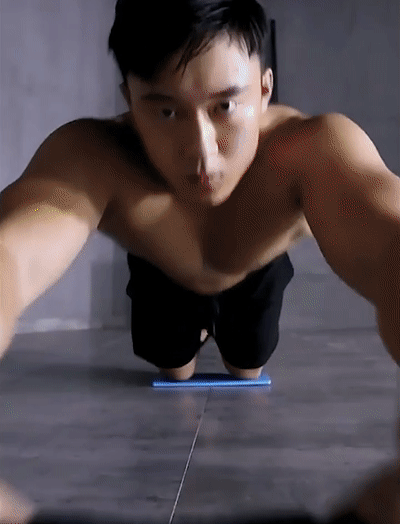 SPECIFICATIONS:
Color: Orange, Red, Blue
Size: Total length of handle: About 40cm/15.74inch
Height: About 16cm/6.29inch
Roller width: About 10cm/3.93inch